What we do
Registation Number: 3330/51/52
VAT Number: 500036954
Since 1992, ADVENTURE 6000 strives to give you best leisure and adventurous holidays in Nepal and across the borders in Tibet, Bhutan, Ladak and Skkim.
With more than 35 years of experience, Ang Norbu Sherpa, the founder of ADVENTURE 6000 is a dedicated mountaineer tourism expert, certified mountainer rescuer. He has leaded countless numbers of adventure and leisure trips throughout Himalayas.
He will be delighted to welcome you in Nepal with his team of more than 20 experts guides and his great management team including his wife, Mingma Sherpa.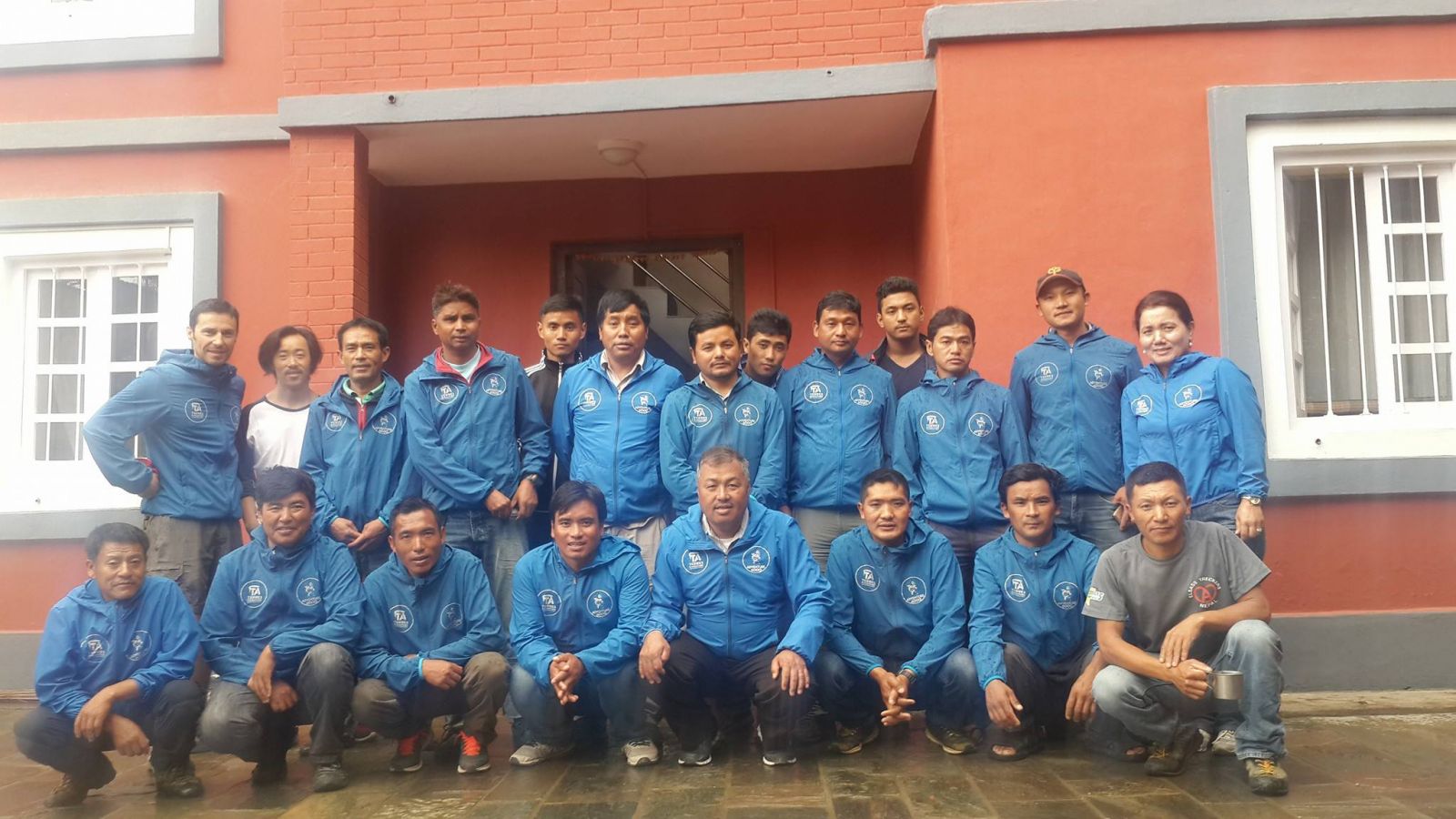 ADVENTURE 6000 aims at providing high standards of professionalism and quality service catering to needs of the discerning guests in the Himalayas.
What we believe
Our only aim is to give our clients a complete satisfaction and a souvenir full of good memories of the Himalayas in a very secure environment.
They trust us
We represent one of the largest adventure travel in France "Terres d'Aventure" for Nepal and Tibet. Similarly, in terms of mountain rescue and health assistance in Nepal, we represent one of the leading French Insurance company for travel and health "Mutuaide Assistance".
Since 1992, we have welcomed more than 30000 customers from France and abroad.
ADVENTURE 6000 Founders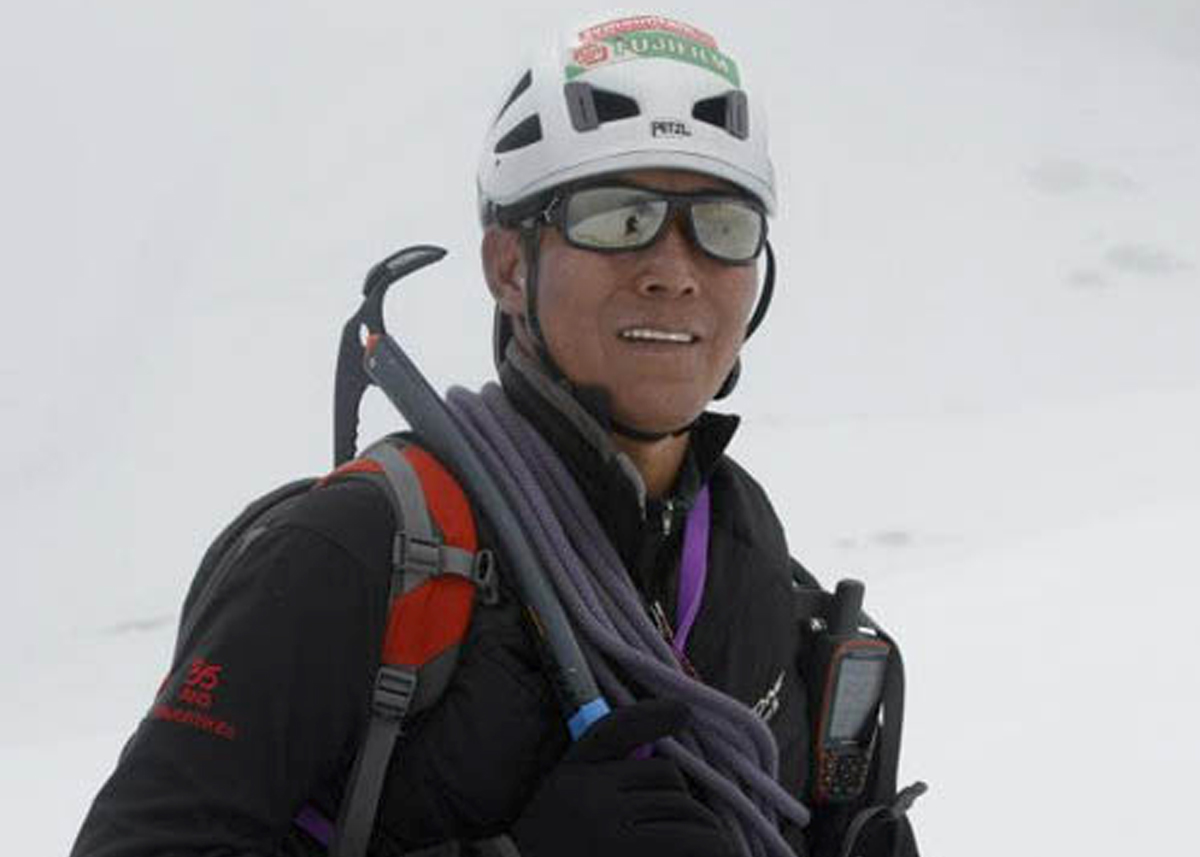 Ang Norbu Sherpa
Founder & Managing Director
Born in 1967 in the heart of the highest mountains in Namche Bazar, Ang Norbu Sherpa has found its passion and dedication on mountains hiking, rescues and adventures related tourism.
Starting from the young age of 14 years old, Ang Norbu was already trekking in the high Himalayas. In 1985, he travelled to France and was stationed in the Alps region where he was very much inspired by the French hardcore climbers. It was an evidence for Norbu to become a specialist on mountaineering through various trainings at the Nepal Mountaineering Association.
Ang Norbu Sherpa is the 1st senior group of IFMGA (International Federation of Mountain Guide Association)/UIAGM (Union Internationale des Associations de Guides de Montagnes) guide in Nepal.
His passion and determination led Norbu to conduct more courses such as International Mountain Rescue Course, Incentive Mountaineering training and Mid guide course from the Ecole Nationale de Ski et d'Alpinisme (the national skiing and hiking school) based in Chamonix, France.
Ang Norbu had also the opportunity to attend a very specific training on "Mountains medical rescue" at the dedicated center of IFREMMONT based in France. Since then, he has become a Chief Instructor being able to provide himself several trainings on mountaineering and rescue courses to the Nepalese climbers.
Very much involved in Nepal and France into the mountaineering field, Ang Norbu is the founder member of Nepal Mountaineering Instructeur Association as well as the President of Nepal National Mountain Guide Association and the member of Nepal Mountaineering Association, Yves Polivilard Foundation in France.
Ang Norbu has also played a strong role during the rescue mission following the tragic earthquake of April and May 2015 in the most remote regions of Nepal. His hard work during this mission was highly recognized by the French authorities. He was awarded a French Foreign Affairs Medal for his acts of courage and dedication made in the service of FRANCE as well as Ang Norbu was reckoned to receive the highest honors of France, the "Légion d"Hônneur in 2016.
He demonstrates the flair and confidence of a born leader and is both generous and just. Seeking knowledge incessantly, he has a thirst for everything that is new and unknown.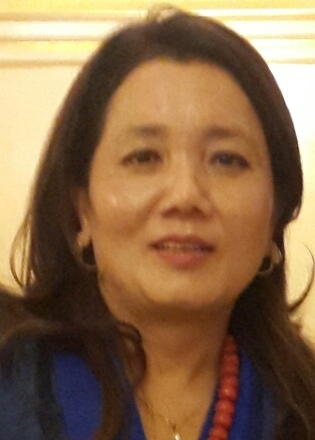 Mingma Sherpa
Executive Director
Born in 1970 in Kathmandu, and originally from Solukhumbu, Mingma has an ability to delightfully WOW people with her French verbal communication.
Being raised in a family of mountains' hiker and herself passionate by the highest mountains, it was an evidence for Mingma to start Adventure 6000 office with Ang Norbu Sherpa, her partner and husband.
With her top management skills, she is always generating new ideas to boom and administer Adventure 6000. Having travelled to far most places and trekked almost every routes, she understands the need of her travelling groups. She believes in quality rather than quantity and tries her best to ensure that her every client leaves Nepal with nothing but beautiful memories.
She received a French Foreign Affairs Medal in recognition of the acts of courage and dedication made during the earthquake in April and May 2015 in the service of France.
She is versatile and charming and enjoys every experience that comes her way. As a practicing Buddhist, she is always on a mission to seek truth and learn what life's really all about. Of course, getting closer to nature is one of the best ways to find inner peace and understand oneself better.