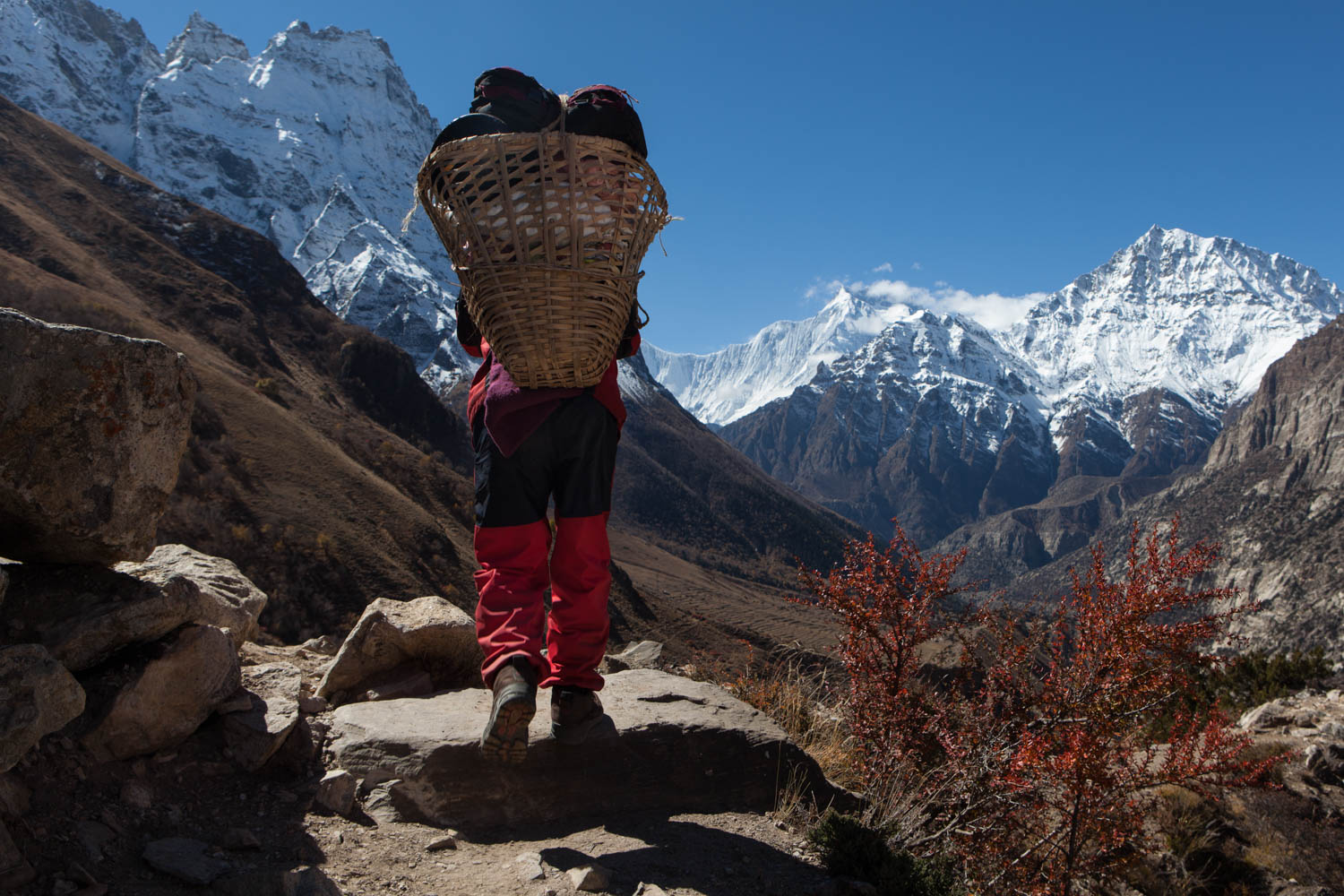 An authentic expedition for a unique experiment in the world.
The expedition to Himlung Himal follows the Annapurna round tour to Koto and from Koto to Nar-phu Goan. After the beautiful villages of Nar and Phu, we will move to the base camp which will be set-up. In total, there will be three base camps that will be installed for a period of 40 days.
We recommend the months of September and October to visit this region.
Location
Mount Himlung became popular day after day among climbers; it is part of one of the less traveled mountains of Nepal. Located between the border of Nepal and Tibet north of Annapurna and Manaslu, Himlung Himal is majestically located above the Tibetan village of Phu in the western region of Nepal opened in 1992 by the Nepalese government and only visited by a few Japanese teams.
The route
After a 6-hour drive from Kathmandu to Beshishar, our trek begins with the classic Annapurna circuit to Dharapani, then departs to Koto. We will go to the Tibetan village of Kyang to reach Phugaon where we will spend another day for a good acclimatization and a visit of the village. We establish our base camp at 4842m on a grassy ground. While our strong Sherpas team sets up various high level camps, the members have the chance to get on and off for a good acclimatization and we will try the summit on a favorable day that will satisfy all members of the group. Thanks to our good strategy and logistic support, the success rate to reach the top of this mountain has been high every year.
Group size: 2 to above
For more information, please contact us.