Welcome to Adventure6000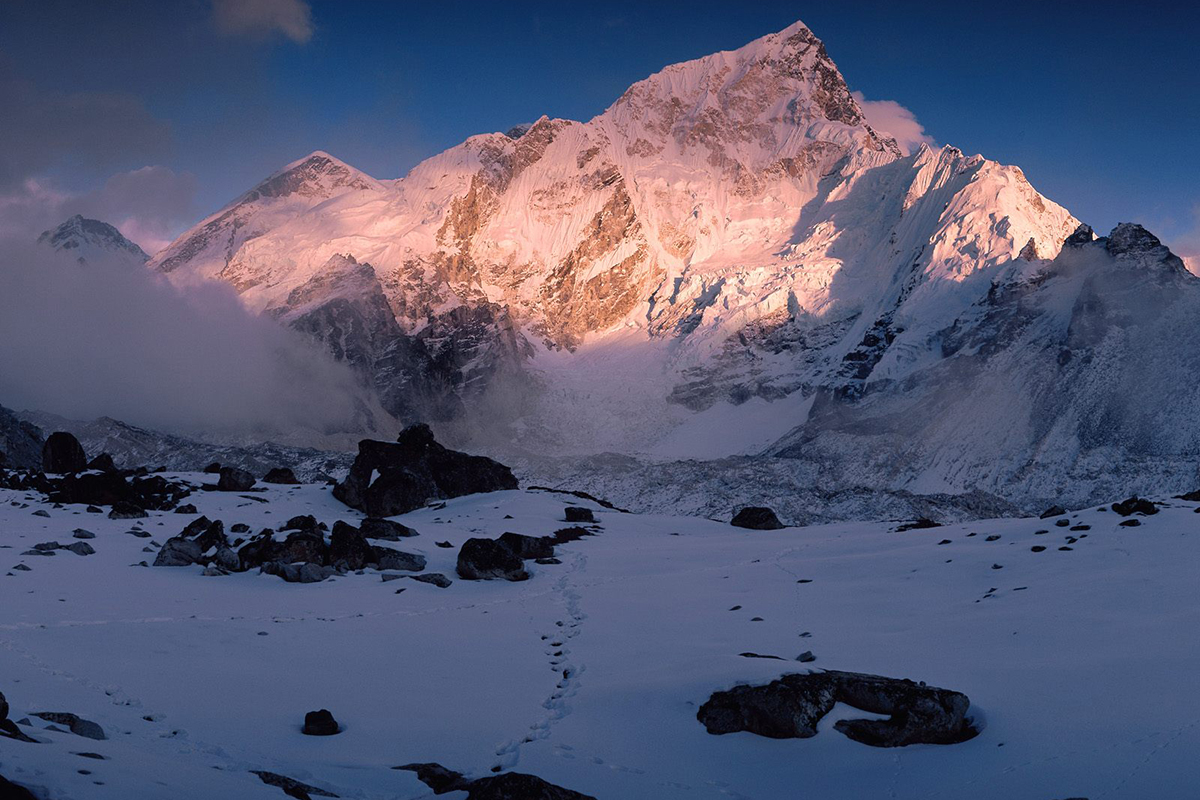 ADVENTURE 6000 strives to give you best leisure and adventurous holidays in Nepal and across the borders in Tibet,Bhutan, Ladak and Skkim . It was established in 1992 by Mr. Ang Norbu Sherpa and his spouse Mrs. Mingma Sherpa by maintaining high standards of professionalism and quality service catering to needs of the discerning guests in the Himalayas.
We represent one of the largest adventure travel in France "Terres d'Aventure" for Nepal and Tibet. Similarly, in terms of mountain rescue and health assistance in Nepal, we represent one of the leading French Insurance company for travel and health "Mutuaide Assistance".
Office of ADVENTURE 6000 is located in Mitrapark, Kathmandu. Mr. Ang Norbu Sherpa, a tourism expert of Sherpa origin, has the skills and knowledge with decades of experience. Norbu has leaded countless numbers of adventure and leisure trips throughout Himalayas. This company organizes adventure trekking, climbing, mountaineering expeditions. Besides we offer rafting, leisure trip and tours including tailor made itineraries for families, students and corporates executives.
Our only aim is to give our clients a complete satisfaction and a souvenir full of good memories of the Himalayas.
Experience your journey with our certified guides and well trained field staff to feel the differences.
| | |
| --- | --- |
| | |
Ang Norbu Sherpa
Founder & Manageing Director

Mingma Sherpa
Executive Director

Born on 1967 in the heart of mountain, Namche Bazar, in Solukhumbu, Ang Norbu Sherpa is the 1st senior group of IFMGA guide. Merely 14 years old, he started his journey, trekking the high Himalayas. Travelling to France in 1985 and working in the mountain huts around the French Alps, he is a well-known figure among the French community. Inspired by the French hardcore climbers, he later joined mountaineering training at NMA (Nepal Mountaineering Association). Passion and determination led Norbu to conduct more courses such as International Mountain Rescue Course, Incentive Mountaineering training and Mid guide course from ENSA (Ecole Nationale de Ski et d'Alpinisme)in Chamonix, France. Seeing the importance of medical assistance he even took the training from IFREMMONT of France for mountain Medicine. He is the founder member and Vice-President of Nepal Mountaineering Instruction Association as well as member of Nepal National Mountain Guide Association, Nepal Mountaineering Association, and Yves Polivilard Foundation in France. As a Chief Instructor, he has provided several trainings on mountaineering and rescue courses to the Nepalese climbers. He demonstrates the flair and confidence of a born leader and is both generous and just. Seeking knowledge incessantly, he has a thirst for everything that is new and unknown.

Born on 1970 in Kathmandu, and originally from Solukhumbu, has an ability to delightfully WOW people with her French verbal communication. Passionate by Montagne, she decided to open a trekking office with her husband,Mr. Ang Norbu Sherpa,to discover the beauty of the mountains. She follows her father's footsteps who has climbed several high altitude mountains in Nepal. With her top management skills, she is always generating new ideas to boom and administer Adventure6000.Having travelled to far most places and trekked almost every routes, she understands the need of her travelling groups. She believes in quality rather than quantity and tries her best to ensure that her every client leaves Nepal with nothing but beautiful memories. She is versatile and charming and enjoys every experience that comes her way. As a practicing Buddhist, she is always on a mission to seek truth and learn what life is really all about. Of course, getting closer to nature is one of the best ways to find inner peace and understand oneself better.